Lab Operations Manager II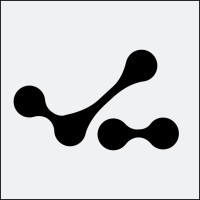 Vitra Labs
Operations
United States
Posted on Friday, November 17, 2023
Lab Operations Manager II
Vitra Labs is a venture-backed cell therapy company whose goal is to create
oocytes from patient-derived stem cells for use in IVF. We use bioinformatics tools in combination with a cell signaling platform to recapitulate the normal developmental trajectory of nascent oocytes, without the need for donor ovarian tissue. Our mission is to curb the rise in infertility by making IVF accessible to everyone.
The primary responsibility of the Laboratory Operations Manager is to facilitate a productive and safe working environment for scientists. Additionally, responsibilities include helping scientists optimize established workflows at the bench, maintaining iPSC/mammalian cell cultures, and assisting scientists with experiments. In this role, you will help create operational policies to ensure adherence to spending controls, safety standards, and own the day-to-day management of equipment procurement, inventory management, and lab organization. You will contribute to cross-functional projects and act as an authority on safety matters, utilizing your domain knowledge and intrapersonal skills to ensure company-wide compliance to the highest standards of lab safety and efficacy.
Responsibilities:
· Maintain an organized, safe and clean lab environment
· Manage supplies of consumables and general purpose reagents (e.g., pipette tips, gloves, PBS, etc.)
· Oversee delivery and installation of laboratory equipment, working with vendor partners as needed for maintenance and servicing of equipment
· Create and maintain systems for the coordinated purchase, receiving and tracking of owned equipment
· Create systems for reagent, chemical and consumable inventory tracking and procurement
· Create systems for equipment management (e.g., calibration schedules, equipment scheduling, etc.)
· Provide (or advocate for) resources needed to realize near- and long-term scientific goals
· Actively seek out cost- and time-saving opportunities for scientists and operators
· Ensure lab work and waste disposal is done in accordance with lab policies and regulatory standards
· Lead the preparation for and completion of all safety inspections
· Establish and maintain fruitful relationships with vendors
· Anticipate, plan, and communicate laboratory resource service disruptions to stakeholders
· Assess needs of scientists, working with team leads and company management to propose solutions
· Support the maintenance and team member utilization of electronic lab notebook (e.g., Benchling)
· Contribute to the organization and delivery of special projects related to facilities management (e.g., facilities buildouts, modifications, etc.)
· Stem cell culture maintenance (general purpose)
· Performing experiments to assist or accelerate scientific projects (examples of tasks: PCR, qPCR, RNA/DNA extraction, etc.) – training provided onsite.
Required Competencies
· BS or MS in Life Sciences in biology, chemistry, or a related field
· 3 years of working experience in a life science laboratory (lab management experience is a plus)
· 3 years of supervisory experience
· Mammalian cell culture maintenance (iPSC culture preferred)
· Working knowledge of EH&S and BSL standards
· Experience using procurement platforms (e.g., Quartzy)
· Advanced analytical, writing and communication skills in addition to logical reasoning capabilities
· Strong organizational and leadership skills with the ability to work independently
· The capability to manage multiple priorities in a fast-paced, deadline-driven environment
· Excellent computer and record keeping skills
· Strong interpersonal skills, ability to maintain excellent working relationships with team members
Vitra Labs is an Equal Opportunity Employer. We celebrate diversity in all forms and are committed to creating an inclusive workplace that cultivates mutual respect. All employment decisions are based on qualifications, merit and business need.