Operations Manager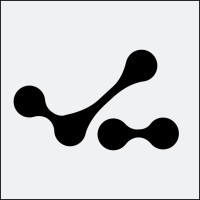 Vitra Labs
Full-time
San Francisco, CA, USA
Posted on Thursday, September 14, 2023
Vitra Labs is a venture-backed cell therapy company whose goal is to curb the rise in infertility by making IVF accessible to everyone. We use computational tools in combination with a cell signaling platform to recapitulate the normal developmental trajectory of nascent oocytes, without the need for donor ovarian tissue.
What you will be doing:
Vitra Labs is looking to grow our team. As the first operational hire, you will be working closely with all levels of the organization to ensure key business and scientific milestones are met. Key areas of support and focus will be as follows:
Strategic Planning and Execution: You will be a direct collaborator within the key leadership team (CEO and other stakeholders) to help execute strategic plans for Vitra Labs. Your role in this would be to assist in defining long-term objectives, identifying growth opportunities, and translating these into actionable plans. Additionally, you will own resource allocation within Vitra Labs by tracking budgets, projects, and initiatives, ensuring that resources are allocated efficiently with full accountability across stakeholders.
Project Coordination and Team Support: You will oversee project management processes, including planning, execution, and monitoring of scientific initiatives. Facilitate cross-functional collaboration, ensuring alignment with project goals and timelines. Work closely with scientific team members to develop, simplify, or automate processes such as logistics, purchasing, documentation, etc.
Leadership Support: In this role, you will be a pivotal point of contact for the CEO. This includes managing schedules, arranging meetings, and ensuring timely and effective communication internally (across the organization) and externally (with investors, contractors, and vendors.)
This is a high visibility & impact role that will be crucial to the success of Vitra Labs. As our team and company grows, other projects may be assigned as needed.
Qualifications:
3+ years of operations experience in a fast paced, collaborative environment

Experience supporting all levels of an organization, from executives to individual contributors (previous experience with scientists and/or investors is a plus!)

Literacy in general office and productivity and work management tools (Google Suite, Zoom, Slack, MSOffice, Asana)

Experience with complex projects & ability to juggle multiple priorities/deadlines

Experience with optimization and organization software or methods such as trello, ERP systems.

Recruiting, HR, Accounting/finance experience is a plus
Compensation:
$100K / year + benefits (medical, vision, dental)
Equity in an early stage startup
Vitra Labs is proud to be an Equal Opportunity Employer. We celebrate diversity in all forms and are committed to creating an inclusive workplace that cultivates mutual respect. All employment decisions are based on qualifications, merit and business need.
Vitra Labs is an equal opportunity employer.