Electrical Engineer - Intern/Co-Op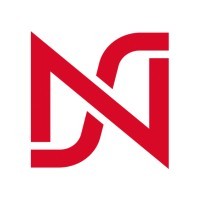 Neros Technologies
Other Engineering
El Segundo, CA, USA
Posted on Friday, October 27, 2023
Who we are
Neros is transforming a defense industry mired in costly, behemoth machinery—to circumvent a looming vulnerability gap, to give dismounted soldiers a fighting chance against tanks, and ultimately, to get as many humans off the battlefield as possible.
While consumer technology is evolving by bounds on the smaller-cheaper-better path, U.S. defense technology wallows in the large, centralized, and wildly expensive paradigm. Our air, land, and sea machinery budget is staggering; yet these large assets can still be vulnerable to very small weapons. When swarm technology comes into its own, the asymmetry will escalate. Nowhere is the pattern more glaring than in small unmanned aerial systems (sUAS)—drones.
What you will be doing
As part of our first batch of interns, you will get the opportunity to see how a startup scales to a production level of output. We are looking for a motivated Electrical Engineering intern that is interested in the development, design, and manufacturing of the PCBs used for our drones. You will work and learn directly with our highly skilled engineers, especially reporting to our CTO. This role can start immediately, longer term Co-Ops are preferred!
You should have the following
Currently at an accredited college program or a recent graduate with a degree in EE/CE or related field
Experience working in a EE maker space / lab environment
Organized and detail oriented
Ideal qualifications but we are open to training:
Soldering
Experience building PCBs
Working knowledge of Altium or other ECAD software
Knowledge of PCB design and manufacturing
DFM experience through work, internships, or hobbies
PCB bring up and testing (DMM, Oscilloscope, …)
A strong sense of urgency to manufacture, build, and develop

We're an equal opportunity employer. We welcome all applicants without attention to race, color, religion, sex, sexual orientation, gender identity, national origin, veteran or disability status.