Manufacturing Operations Engineer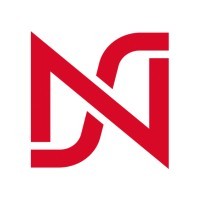 Neros Technologies
Operations
El Segundo, CA, USA
Posted on Wednesday, October 25, 2023
Who We Are
Neros is transforming a defense industry mired in costly, behemoth machinery—to circumvent a looming vulnerability gap, to give dismounted soldiers a fighting chance against tanks, and ultimately, to get as many humans off the battlefield as possible.
While consumer technology is evolving by bounds on the smaller-cheaper-better path, U.S. defense technology wllows in the large, centralized, and wildly expensive paradigm. Our air, land, and sea machinery budget is staggering; yet these large assets can still be vulnerable to very small weapons. When swarm technology comes into its own, the asymmetry will escalate. Nowhere is the pattern more glaring than in small unmanned aerial systems (sUAS)—drones.
What you'll be doing
As an early Neros employee, you will get to help decide the direction of our future. We are looking for someone to lead the build out of our manufacturing operations in Los Angeles, CA. You will get to build a highly efficient manufacturing system and process to produce drones at a fast pace.
You should have the following
5+ years of experience in complex hardware manufacturing environments
Bachelors Degree in mechanical engineering, aerospace engineering, or related field
Knowledge of hardware logistics and supply chain management
Excellent project management capabilities from tool selection, documentation, to process development
Knowledge of OSHA requirements and strong safety mindset
We're an equal opportunity employer. We welcome all applicants without attention to race, color, religion, sex, sexual orientation, gender identity, national origin, veteran or disability status.