Senior Full Stack Software Engineer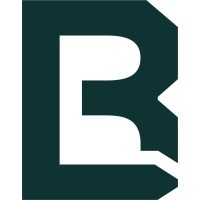 Bedrock Energy
Software Engineering
Remote
Posted on Tuesday, August 15, 2023
Company
Bedrock Energy is on a mission to transform the heating & cooling of buildings, using geothermal energy to radically reduce costs for people and the environment. We know that the earth underneath our cities holds extraordinary, untapped capacity to accelerate the clean energy transition, and Bedrock is gathering exceptional talent to scale this carbon-free, hyper-efficient, ultra-safe geothermal energy to buildings throughout the world. We seek to work with creative, collaborative, proactive team members who inspire us with their high standards of excellence, integrity, and commitment to our shared mission. We welcome you to join the Bedrock Energy team in empowering one another to innovate together, as we decarbonize buildings everywhere.
Role
You will be responsible for designing and implementing a wide variety of integrated software in support of geothermal heating and cooling. You will collaborate with a growing team of mechanical, electrical, and software engineers to deliver our novel geothermal energy technologies. In doing so, you will also help set the early foundation of our engineering organization's culture, processes, systems, and standards.
Ideally this position will be based out of Austin, TX; Los Angeles, CA; or SF Bay Area, CA. However, other remote locations may also be considered.
Responsibilities
We're looking for full-stack software engineers who love solving difficult, real-world problems using modern software engineering principles. We're engineering a wide variety of systems, tools, and experiments to support the challenges that surface with a small team in a highly dynamic environment– people who build systems with quality, integrity, and speed that are "good enough" to solve the problems of now.
Examples of projects may include:
- Build cloud scale physics models to simulate a geothermal borefield over decades
- Work with our field operations team to capture, visualize, and act on real-time data in the field as they drill and install geothermal systems
- Partner closely with mechanical and electrical engineers to build cloud systems for storing, retrieving, and analyzing performance data over time
- Automate the design of a building's heating and cooling system based on its building energy model
- Attune climate control systems over time with predictive analytics and building automation
- Interface with mechanical systems and industry software specific to geothermal heating and cooling applications
Qualifications
Degree(s) in computer science, statistics, engineering, physics, or related fields
6+ years of industry experience
Experience with python (required) and C++ (preferred)
Other common technologies in modern systems: Python: pandas, Flask, SQLAlchemy, NumPy; Relational databases and SQL; JSON and REST APIs; Machine learning; Cloud systems; Frontend web: html, css, TypeScript, React
Experience collaborating in cross-functional engineering environments
Passion for the clean energy transition
Qualities
Proactivity: You take ownership, offer hypotheses, and hold yourself accountable.
Coachability: You welcome & react constructively to feedback and seek new skills with gusto.
Excellence: You hold yourself, and your team members, to high standards of performance.
Creativity: You enjoy finding resourceful, unconventional, flexible solutions to problems.
Integrity: You take pride in ethical, honest behavior, no matter who is around to see it.
Compassion: You remember empathy, respect, and care in your interactions with others.
Commitment to Diversity: You actively look to surround yourself & collaborate inclusively with people who are different from you in experience, background, worldview, and resources.
In addition, we are committed to a diverse and inclusive workplace. Bedrock Energy is an equal opportunity employer and does not discriminate on the basis of race, national origin, gender, gender identity, sexual orientation, protected veteran status, disability, age, or other legally protected status.