Lead Software Engineer, Build and Release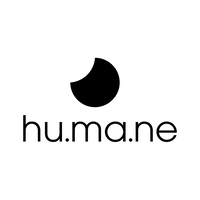 Humane
Software Engineering
San Francisco, CA, USA
Posted on Wednesday, February 8, 2023
Who We Are
Humane is a team of proven industry experts who have invented, built, and shipped category-defining hardware and software products to billions of people across the globe. We're known for building the audacious, ambitious, and the impossible, and we're doing it again. Our vision for the next shift between humans and computing requires innovation across multiple emerging technologies in hardware and software, from devices to cloud services.
About The Role
As a Lead Software Engineer, Build and Release, you will develop the process, tooling, and infrastructure to ship secure, high-quality, and timely software releases to customer devices in the field, while enabling rapid iteration and feedback cycles on internal engineering builds. You will develop software to compose and unify a combination of microcontroller firmware, higher-level operating system software (eg, Android/Linux), and application layer code into a signed release package. You will partner closely with our software engineering and program management teams to develop release roadmaps, and work with our test engineers to ensure any releases we ship maintain an impeccable quality reputation with our customers. This role will involve hands-on technical leadership of multiple contributing engineers across functions and teams.
What You Might Do
Set technical direction and priorities for build and release tasks within the device infrastructure software team

Orchestrate build and release flows across multiple build systems and layers of the software stack, leveraging 3rd party tools (eg, Artifactory) for versioning and distribution across internal systems

Partner with the security and operations teams on factory process for secure boot of MCU and SOC HW targets, as well as secure OTA update of multiple layers of SW and FW on our products

Coordinate with other cross-functional teams such as security, device and services software, test automation, and program management to deliver high-quality SW releases

Accelerate developer productivity by identifying and optimizing critical paths in the build and release workflows

Partner with management on hiring, growth, and team development strategies
Essential Qualifications
7+ years experience as a software engineer and/or engineering manager

2+ years developing tooling and infrastructure software for purposes such as build, release, test automation, and/or developer productivity

2+ years providing either formal or informal technical leadership of software project(s) involving multiple contributors and a meaningful number of internal and/or external customers

Familiarity with CI/CD best practices

Programming experience in at least one of Python, Bash, C/C++, Java, Rust, Kotlin

Ability to collaborate in a psychologically safe and healthy team environment
Preferred Skills
Experience with Android OS and/or application build systems such as Soong, Bazel, Gradle, CMake

Familiarity with secure boot, build signing, and OTA release processes

Experience developing build and release tooling and processes for shipping hardware products

Knowledge of one or more continuous integration pipeline software products such as Jenkins, Github Actions, CircleCI, etc…

Experience with GitLab, Github, or other hosted source control systems
Salary range: $220,000 - $250,000
Compensation & Benefits
The salary range for this role is listed above. Final salary offered is based upon multiple factors including individual job-related qualifications, education, experience, knowledge and skills

At Humane, you'll enjoy benefits that include health & wellness and work/life balance offerings. Our portfolio of benefits include: comprehensive healthcare insurance, disability insurance, life insurance, flexible spending accounts, and a 401K plan

Humane employees also enjoy generous paid time off and leave programs, commuter benefits, team events, snacks and other perks
Why Humane?
Develop cutting edge technologies in a creative and innovative environment

Imagine new opportunities in areas that matter and will impact the world you live in

Be a part of a high performing team of the world's best innovators and executors

Flexible work arrangements to support you in working in the way that you work best

Our values: trust truth +joy
At Humane, diversity is important to us.
Humane is an equal opportunity employer and makes employment decisions on the basis of merit and business needs. We do not make hiring or employment decisions on the basis of race, color, religion (including, but not necessarily limited to, religious creed, dress, and grooming practices), citizenship, marital status, age, national origin, place of birth, height, weight, ancestry, mental or physical disability, genetic information, medical condition, U.S. (state and federal) military and veteran status, sexual orientation, gender identity, gender expression, sex, gender, pregnancy (including childbirth or related medical condition), or any other characteristics protected under applicable federal, state, or local laws ("protected characteristics" or "protected categories"). Pursuant to the San Francisco Fair Chance Ordinance and other similar state laws and ordinances, we will consider for employment qualified applicants with arrest and conviction records. At Humane, building a healthy and safe workplace is core to our mission. We prohibit harassment of any kind.