Field Service Technician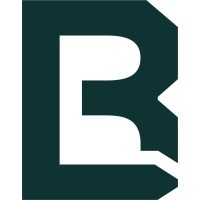 Bedrock Energy
Austin, TX, USA
Posted on Saturday, October 21, 2023
Bedrock Energy is on a mission to transform the heating and cooling of buildings, using geothermal energy to radically reduce costs for people and the environment. We recently raised a $8.5M seed round from top venture firms (
link
) and
are assembling exceptional talent to scale carbon-free, hyper-efficient, ultra-safe geothermal energy to buildings throughout the world.
We seek to work with creative, collaborative, proactive team members who inspire us with their high standards of excellence, integrity, and commitment to our shared mission. We welcome you to join the Bedrock Energy team in empowering one another to innovate together, as we decarbonize buildings everywhere.
As Bedrock Energy's first Field Service hire, you will be responsible for ensuring the maintenance, safety, reliability, and function of our proprietary drilling and other field technologies, including a unique coiled tubing rig. By testing, repairing, and documenting our equipment, you will help us deliver geothermal heating and cooling systems that can decarbonize buildings everywhere. We are looking for creative and resourceful individuals experienced with oilfield equipment who are interested in applying their skills to a category-defining clean energy venture.
Responsibilities
Under general supervision, maintain, diagnose and repair a variety of equipment including; diesel engines, transmissions, drivetrain components, winches, high pressure pumps, centrifugal pumps, sand conveyor systems, air compressors, microprocessor controls, electro-mechanical equipment, hydraulic systems, pneumatic systems, mobile/overhead cranes, wellhead attachments and pressure equipment, gearboxes, PTO's, generators, chemical metering systems, 12/24v electrical systems, equipment cabs and controls, chassis and suspension, rims, tires and wheels, forklifts, A/C systems, and a variety of other energy services equipment
Perform preventive/predictive maintenance procedures on Bedrock equipment and any inspections required by the company or government entities
Share skills and knowledge across the organization by documenting maintenance practices, equipment service data, etc.
Qualifications
A high school diploma or equivalent is required; minimum skills may be acquired through technical school or equivalent related experience
Preferred qualifications include an A.S. degree or Certificate in Diesel Technology with previous experience as a mechanic working with Oil & Gas equipment
Excellent reasoning and problem solving skills to apply knowledge, understand written information and verbal instructions in repairing/servicing unusual and/or unknown technical equipment operational problems
Ability to lift/position various parts to perform repairs/service and manually handle parts up to 100 pounds
Experience collaborating in cross-functional engineering environments
Passion for the clean energy transition
Qualities
Proactivity: You take ownership, offer hypotheses, and hold yourself accountable.
Coachability: You welcome & react constructively to feedback and seek new skills with gusto.
Excellence: You hold yourself, and your team members, to high standards of performance.
Creativity: You enjoy finding resourceful, unconventional, flexible solutions to problems
Integrity: You take pride in ethical, honest behavior, no matter who is around to see it.
Compassion: You remember empathy, respect, and care in your interactions with others.
Commitment to Diversity: You actively look to surround yourself & collaborate inclusively with people who are different from you in experience, background, worldview, and resources.
Bedrock Energy is building a strong culture based on our
Organizational Values
. In addition, we are committed to a diverse and inclusive workplace. Bedrock Energy is an equal opportunity employer and does not discriminate on the basis of race, national origin, gender, gender identity, sexual orientation, protected veteran status, disability, age, or other legally protected status.